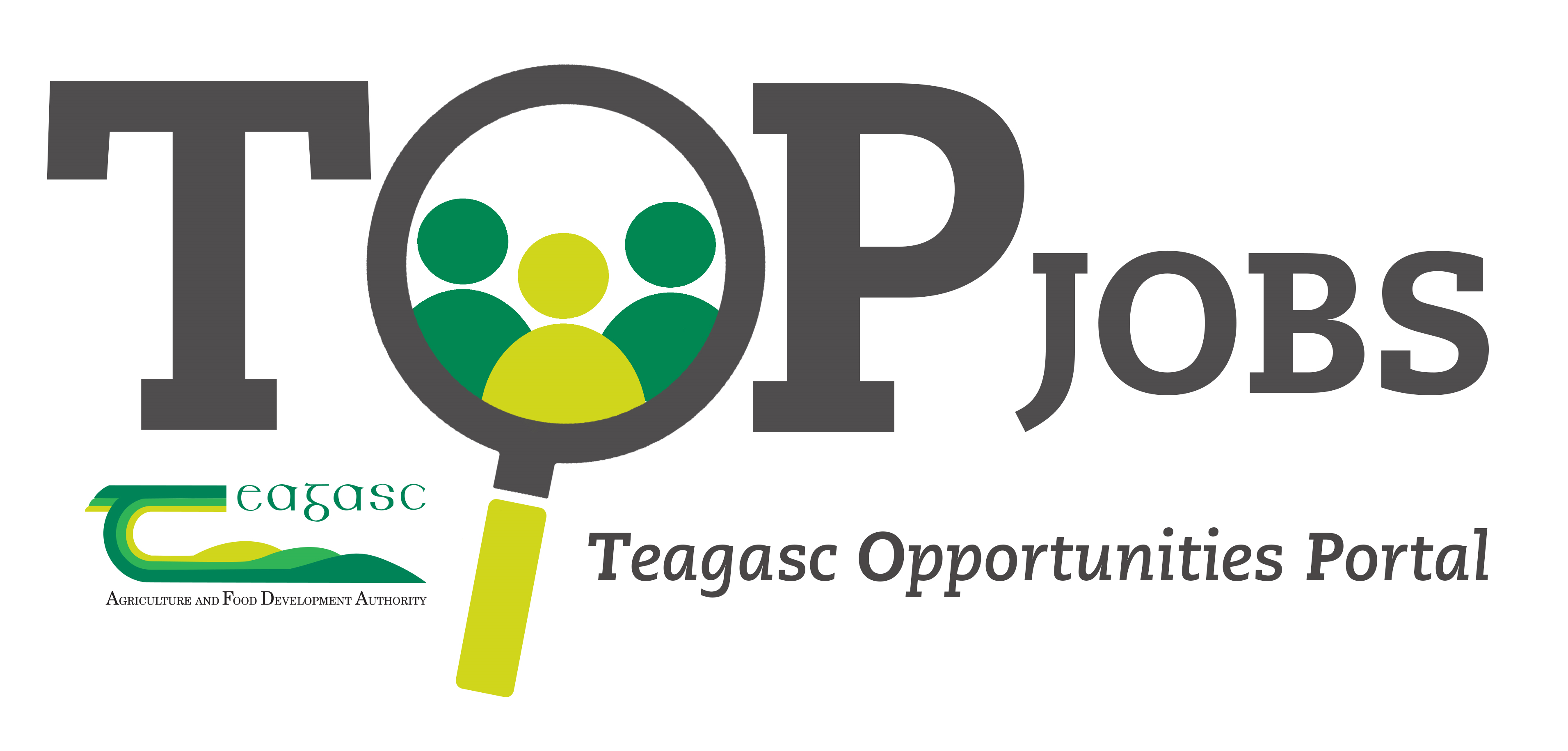 Milking Efficiency Technologist - VistaMilk VM 20 (Temporary)
Animal and Grassland Research and Innovation Centre, Teagasc, Moorepark, Fermoy, Co Cork, P61 C997

Salary: Technologist Grade 1 with a Salary Scale of €33,971 to €66,118
Technologist
Temporary Full Time

Closing Date: 10/07/2020

Closing Time: 12:00
Job Summary
Duration:
Temporary Externally Funded Non Grant-in-Aid contract post, the indicative duration of which is 36 months, subject to contract. A panel may be formed from which future similar vacancies may be filled; such a panel will remain active for a maximum period of 12 months.
Bsic Function of the Role:
The successful candidate will be involved in:
Collaborating with researchers, farm staff and industry partners to ensure successful implementation of milking experiments on dairy cows aimed at increasing milking efficiency while improving milk quality and animal health

Collecting, archiving and summarising data from milking management experiments

Interacting with industry and academic project partners to ensure successful completion of the project milestones

Dissemination of knowledge generated to the wider scientific and farming communities
Background to the Role:
The cluster-on times of individual cows is an important factor in determining herd milking times and thus, milking efficiency. However, some key gaps in knowledge remain around how milking machine settings interact with milk speed and milk yield and how cluster removal settings affect cow comfort during milking. There is a lack of understanding around how milking parlour performance can be optimised while taking into account milk quality and cow health through analysis of milking time sensor data. This project will address these key issues through a combination of empirical data acquisition and data analytics. This project is funded by the SFI center VistaMilk and is a collaboration between Teagasc, UCD and industrial partners. For more information on the VistaMilk center see: https://vistamilk.ie/
Job Objectives
To coordinate, implement and manage milking efficiency experiments at the Teagasc Moorepark Research Centre.

Evaluation of the effects of changing milking machine settings on milking efficiency.

To disseminate research findings to a variety of audiences as appropriate.

Report and discuss progress updates to the Research Project Management Group.

To assist Teagasc in meeting the commitments of the Quality Customer Service Charter and Action Plan.

To actively participate in the annual business planning and Performance Management Development System (PMDS) processes.

Fully co-operate with the provisions made for ensuring the health, safety and welfare of themselves, fellow staff and non-Teagasc staff and co-operate with management in enabling Teagasc to comply with legal obligations. This includes full compliance with the responsibilities outlined in the Safety Statement.

Any other duties as may be assigned from time to time.
* This job specification is intended as a guide to the general range of duties and is intended to be neither definitive nor restrictive. It will be reviewed from time to time with the post holder.
Skills Required
Essential

Desirable

Qualifications

Candidates must have a Level 8 degree in Science

or Engineering or a related discipline.

A postgraduate degree and/or research experience in dairy production

would be a distinct advantage.

Skills

Excellent project management skills, organization skills, report writing and data analysis.

Excellent problem solving skills.

Ability to manage resources, including budgets and staff.

Proven record of scientific communications.

Aptitude for multidisciplinary approaches.

Knowledge

Demonstrated ability to manage projects.

Proven ability to work within a team.

Knowledge of dairy production.

Knowledge of the milking process.

Experience in statistical analysis.

Experience in handling of large datasets.

Knowledge of experimental design.

Behavioural Competencies

Ability to work as part of a team, including consulting, collaborating and building relationships with key stakeholders.

Strives for high quality of work and demonstrates commitment to the programme.

Ability to communicate effectively to enable knowledge and technology transfer.

A results-driven individual with a strong focus on goal-setting, performance delivery and accountability.

A proactive, solutions-focused approach to work with an ability to adapt to changing requirements.

Other

As this role will involved driving vehicles, candidates must satisfy and continue to satisfy during employment with Teagasc, legal requirements to drive a car unaccompanied on Irish public roads.

Eligibility

This is an open public competition. Should a current serving Teagasc staff member be successful in their application through open public competition for this post, their current contract of employment with Teagasc will come to an end on taking up this post.
Note: The 'essential' qualifications, knowledge, skills and behavioural competencies outlined above are 'must-have' which will be used in the selection process.
---
Attachment:


Techn_59f30333-38da-44f9-a1b1-8ca480a6c5b1.pdf

| | |
| --- | --- |
| Already a member of our Talent Pool? Login here to Apply | Join our Talent Pool + submit your application |