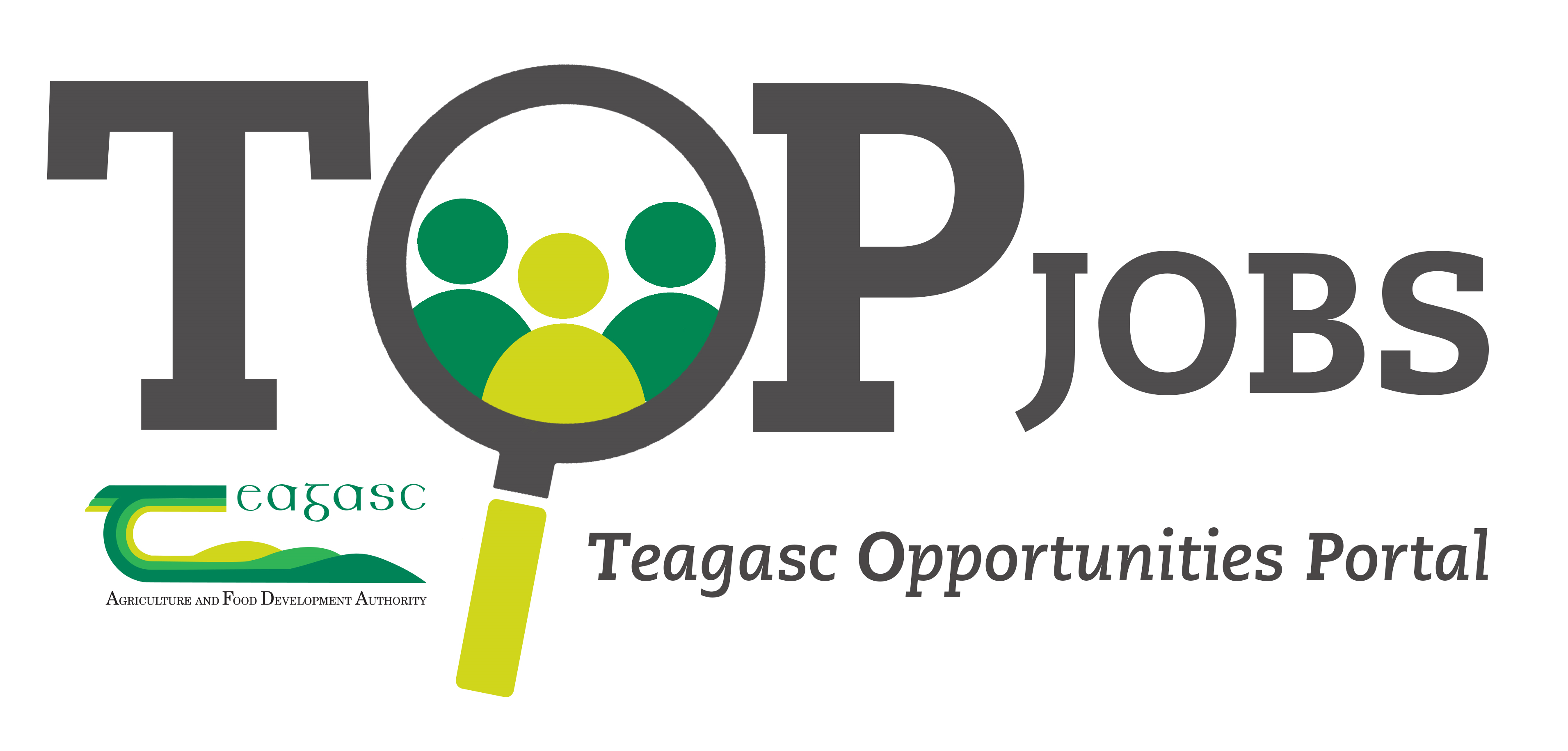 Project Manager – Research Officer – Uprotein Project (Temporary)
Food Research Centre, Teagasc, Moorepark, Fermoy, Co Cork, P61 C996

Salary: Research Officer with a Salary Scale of €34,650 to €67,440
Research
Temporary Full Time

Closing Date: 14/12/2020

Closing Time: 12:00
Job Summary
Duration:
Temporary Externally Funded Non Grant-in-Aid contract post, the indicative duration of which is 60 months, subject to contract. A panel may be formed from which future similar vacancies may be filled; such a panel will remain active for a maximum period of 12 months.
Basic Function:
The appointed research officer will project manage the new UPROTEIN programme recently funded by the Department of Agriculture, Food and the Marine. The programme is spread across 5 Teagasc centres and additionally includes 5 Research Providing Organisations (RPOs). The successful candidate will support the project coordinator and the Management Committee (which consists of representatives from each RPO, in addition to 6 Task Leaders). They will be responsible for information flow between/to RPOs and industry. In addition they will be involved in staff and student recruitment to the project. A key responsibility will be the scheduling of various board and committee meetings, in addition to monitoring project expenditure, ensuring GDPR compliance, the management of project data etc.

Background:
UPROTEIN (Unlocking Protein Resource Opportunities To Evolve Ireland's Nutrition) is focused on the sustainable development and exploitation of existing and novel protein resources within the Irish agro-ecological system. The potential of crop (grassland, cereals, legume, oilseed and niche crops) and marine resources will be examined as alternative protein sources, with post-processing biomass used to generate value added food and non-food streams, delivering circularity throughout the production system. UPROTEIN is a new food enterprise that will co-exist with Dairy, Meat and Cereal sectors. It will leverage established nutritional and technological expertise to study alternative protein sources, selected on the basis of environmental, social and economic sustainability within the supply chain. It will generate protein resource opportunities for Ireland, to create a diverse agri-ecosystem with a lower carbon footprint, which in turn will accelerate Ireland's path to becoming a global leader in the responsible supply of nutritious food solutions. UPROTEIN is managed by Teagasc and collaborators include University College Cork, Queens University Belfast, National Universities of Ireland Galway and Maynooth, and University of Limerick.
.

Job Objectives
To support the project coordinator and the management committee.

To coordinate information flow between/to RPOs, industry and the funding body.

To ensure GDRP compliance.

To implement a data management plan.

To monitor project budget and spend.

To schedule meetings of boards and committees as well as facilitate stakeholder interactions

To coordinate the submission of reports to the funding agency.

To assist in the coordination, writing and submission of proposals to EU and National funding agencies.

To assist Teagasc in meeting the commitments of the Quality Customer Service charter and action plan.

To actively participate in the annual business planning and Performance Management Development System (PMDS) processes.

Fully co-operate with the provisions made for ensuring the health, safety and welfare of themselves, fellow staff and non-Teagasc staff and co-operate with management in enabling Teagasc to comply with legal obligations. This includes full compliance with the responsibilities outlined in the Safety Statement.

Any other duties as may be assigned from time to time
* This job specification is intended as a guide to the general range of duties and is intended to be neither definitive nor restrictive. It will be reviewed from time to time with the post holder.
Skills Required
Essential

Desirable

Qualifications

Candidates must have a relevant honours Level 8 degree (biological sciences) .

Project management qualification
Post graduate qualification (e.g. MSc or PhD level)

Full Drivers License

Skills

Exceptional organisational skills

Excellent writing skills

Exceptional communication skills

Ability to prioritise and work to tight deadlines

Accurate, with attention to detail

Excellent interpersonal skills and an ability to work effectively with dynamic and diverse staff and management

Project Management skills

Experience in working with large, diverse research groups

Experience in grant proposal coordination and management

Knowledge

Knowledge of national/EU funding programmes, application processes, deadlines etc.

Knowledge of sustainable agricultural/marine eco-systems

Behavioural Competencies

Ability to work as part of a team, including consulting, collaborating and building relationships with key stakeholders.

Strives for high quality of work and demonstrates commitment to the programme.

Ability to communicate effectively to enable knowledge and technology transfer.

Eligibility

For operational reasons, current serving permanent staff members of Teagasc cannot normally be considered for funded contract posts advertised through open public competition.
Note: The 'essential' qualifications, knowledge, skills and behavioural competencies outlined above are 'must-have' which will be used in the selection process.
Attachment:


Resea_bfb85d9a-53b3-452b-8b3e-1586d5a62711.pdf

| | |
| --- | --- |
| Already a member of our Talent Pool? Login here to Apply | Join our Talent Pool + submit your application |