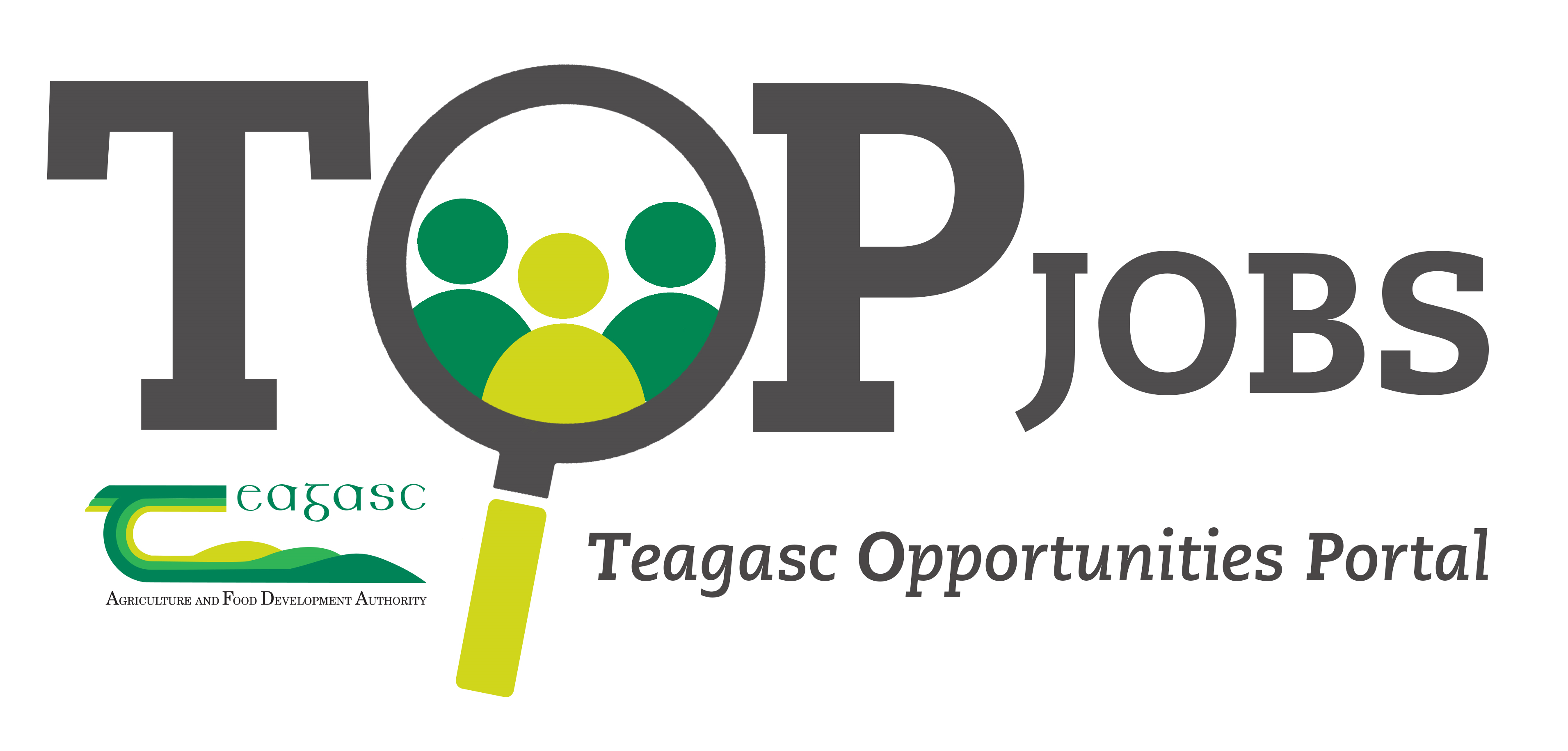 Site Programme Manager
Animal and Grassland Research and Innovation Centre, Teagasc, Moorepark, Fermoy, Co Cork, P61 C997

Salary: Admin Grade 4 with a Salary Scale of €45,922 to €64,038
Administration
Funded Full Time

Closing Date: 12/09/2022

Closing Time: 12:00
Job Summary
Duration:
Temporary Externally Funded Non Grant-in-Aid contract post, the indicative duration of which is 6 months, subject to contract. A panel may be formed from which future similar vacancies may be filled; such a panel will remain active for a maximum period of 12 months.
Background
The VistaMilk SFI Research Centre aims to be an agent of growth for the Irish dairy industry by being a world leader in fundamental and translational research for precision pasture-based dairying. VistaMilk represents a unique collaboration between Agri-Food and ICT research institutes and leading Irish/multinational food and ICT companies. The Centre is hosted by Teagasc, the national agency with responsibility for agriculture and food research, in partnership with the Tyndall National Institute, Ireland's national microelectronics institute, the Walton Institute at South Eastern Technological University (SETU) and the Insight Centre for Data Analytics (at UCD, NUIG, DCU).
Basic Function
Reporting to the centre manager, the primary role of the VistaMilk Teagasc Site Programme Manager will be to oversee the operational project management of VistaMilk within Teagasc. The candidate will be responsible for the day-to-day operation and running of the centre in Teagasc, including providing support to the Teagasc based staff VistaMilk which includes the centre director, 4 principal investigators, 10 funded investigators and 50 recruited research staff. The staff is located across 3 different Teagasc sites. The Teagasc site manager will report directly to the VistaMilk centre manager. Duties will include liaison with the individual researchers and coordination, collection and timely reporting of project outputs, milestones and deliverables to the VistaMilk management team. The successful candidate will provide support for events attended by centre staff and meetings with industry collaborators and will also assist in the preparation of reports, publications and grant applications as required.
Job Objectives
Project management of VistaMilk research programmes across the 3 Teagasc sites.

Administrative support to the Centre Director and Centre Manager.

Co-ordinate the planning and implementation of project workshops and meetings.

Liaising with the VistaMilk funding and commericalisation managers and the Teagasc Research Support Office to provide support to external research funding applications by VistaMilk researchers and report on financial and administrative progress of EU and externally-funded projects.

Suppoting the VistaMilk Education and Public Engagmenet (EPE) and Communications Manager on the centres EPE and communications programme.

Monitoring, collecting and timely reporting of all Teagasc outputs, milestones, deliverables, KPIs and other metrics as required.

Assisting Teagasc in meeting the commitments of the Quality Customer Service charter and action plan.

Actively participating in the annual business planning and Performance Management Development System (PMDS) processes.

Fully co-operate with the provisions made for ensuring the health, safety and welfare of themselves, fellow staff and non-Teagasc staff and co-operate with management in enabling Teagasc to comply with legal obligations. This includes full compliance with the responsibilities outlined in the Safety Statement.

Liasising with industry partners on invoicing of payments.

Participation and presentations to committees as required.

Any other duties as may be assigned from time to time.
* This job specification is intended as a guide to the general range of duties and is intended to be neither definitive nor restrictive. It will be reviewed from time to time with the post holder.
Skills Required
Essential

Desirable

Qualifications

Candidates must have an honours Level 8 degree in science, engineering, ICT or a related discipline.

A postgraduate degree and/or experience in
project management or project administration or a related discipline would be a distinct advantage.

Skills

Experience and a proven track record in a project management or research administration role in an industry sector or research performing organisation.
Excellent organisational and interpersonal skills.
Effective communicator both written and verbal with ability to ensure compliance with deadlines.
Excellent time management skills with the ability to meet deadlines while working on multiple projects.
Excellent IT skills including experience with MS Word, Excel PowerPoint and Outlook.

Experience in participating in multidisciplinary projects.
Previous experience in managing internal and external customer relationships.
Previous experience in Agri-Food and Agri-Tech sectors at national and international level.

Knowledge

Track record of successfully managing and/or coordinating Industry-Academic research projects.
Previous experience in preparing funding applications and an understanding of national and European funding schemes.
Track record of project management methodologies and structures.

Experience of SFI
reporting requirements.

Behavioural Competencies

Strives for high quality of work and demonstrates commitment to building new and maintaining successful collaborations with industry and other stakeholders.
Ability to communicate effectively with keen attention to detail, to enable collaboration.
Ability to manage the relationships of a wide range of stakeholders including researchers, industry, state agencies and others.
A proactive, solutions-focused approach to work.

Other

Candidates must satisfy and continue to satisfy during employment with Teagasc, legal requirements to drive
unaccompanied on Irish public roads.

Eligibility

This is an open public competition. Should a current serving Teagasc staff member be successful in their application
through open public competition for this post, their current contract of employment with Teagasc will come to an end
on taking up this post.
Note: The 'essential' qualifications, knowledge, skills and behavioural competencies outlined above are 'must-have' which will be used in the selection process.
---
| | |
| --- | --- |
| Already Registered? Log in here | Join our Careers Portal + submit your application |