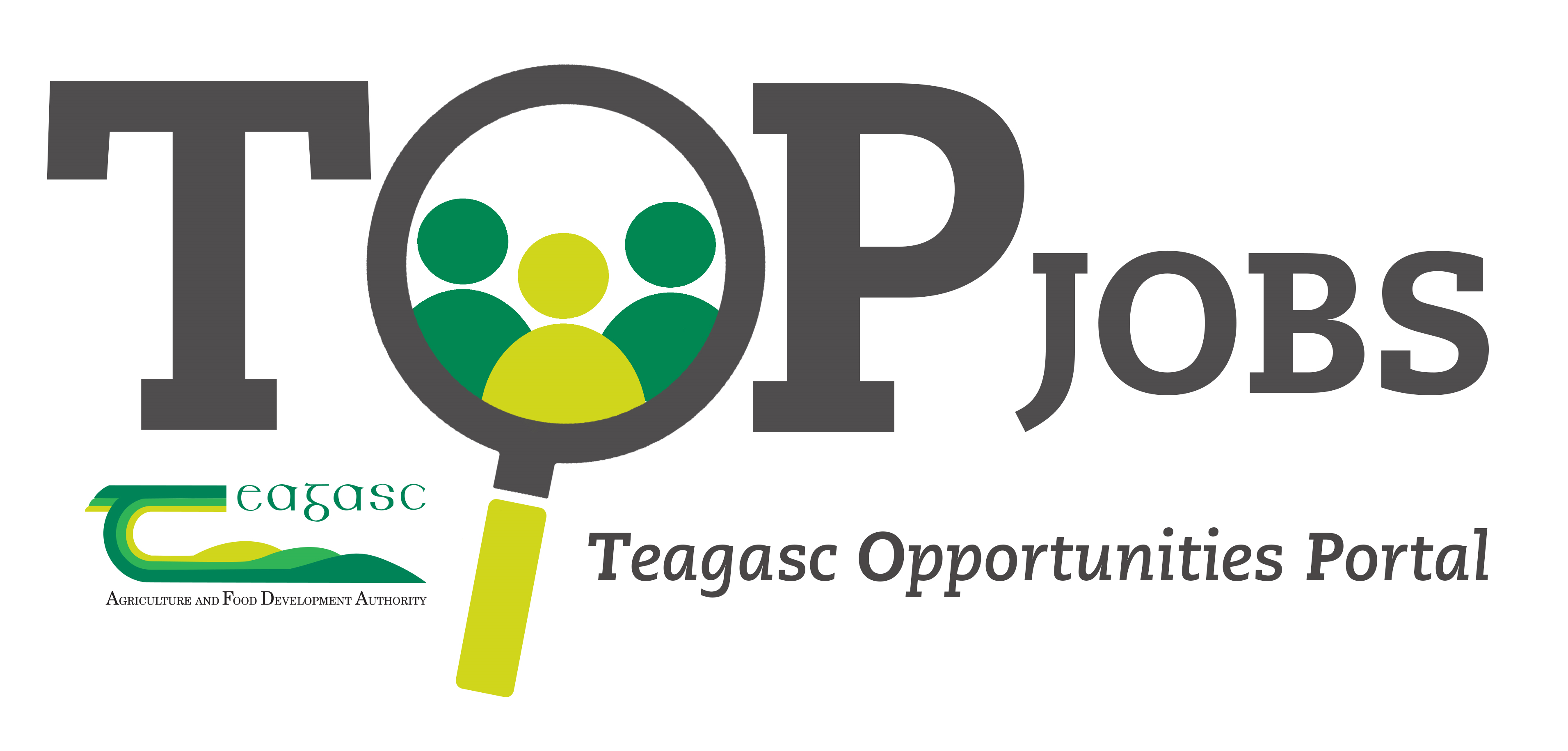 Post Doctoral Fellow in Public Engagement/Social Science
Rural Economy and Development Centre, Teagasc, Mellows Campus, Athenry, Co Galway, H65 R718

Salary: Post Doc (Level 1) with a Salary Scale of €40,331 to €44,572
Research
Funded Full Time

Closing Date: 23/06/2023

Closing Time: 12:00
Job Summary
Duration:
Temporary Externally Funded Non Grant-in-Aid contract post, the indicative duration of which is 15 months, subject to contract. A panel may be formed from which future similar vacancies may be filled; such a panel will remain active for a maximum period of 12 months.
Basic Function
The appointee will support the co-ordination and implementation of the VistaMilk Education and Public Engagement programme funded by Science Foundation Ireland and the Department of Agriculture, Food and the Marine. The programme includes three pillar programmes (1) Pipeline to research; (2) Influencing Policy; and (3) the Culture of EPE at VistaMilk.
Engaged research involves the use of research approaches and methodologies, grounded in social and behavioural sciences that aim to support collaborative engagement in a research community and support the translation of research into impact. For example, the successful candidate will use approaches such as multi-actor approach/participatory research/co-design research and will implement quantitative and qualitative research methods. These approaches will be implemented in a highly applied manner and the appointee will work on various engaged research initiatives including public engagement and science communication campaigns, delivery of training in engaged research methods, and supporting inter-disciplinary research efforts.
The primary location for this position is Rural Economy and Development Centre, Teagasc, Mellows Campus, Athenry, Co Galway, H65 R718. Consideration may be given to applicants seeking to be based in Food Research Centre, Teagasc, Ashtown, Dublin 15 or Moorepark Research & Development Centre, Moorepark, Fermoy, County Cork.
Background to the VistaMilk Project
The VistaMilk SFI Research Centre represents a unique collaboration between Agri-Food and information communications technology (ICT) research institutes and leading Irish/multinational food and ICT companies. VistaMilk aims to facilitate the development and deployment of new knowledge, new technologies and new decision support tools to maximise the efficiency and effectiveness of the entire dairy production chain.
Background to Teagasc Post-Doctoral Training Programme
The Teagasc post-doctoral programme provides training and development opportunities for early career scientists that enhances their experience of learning and equips them with the necessary skills for the next stage of their chosen career in research.
This is a research focused training role, the primary purpose of which is to provide early career scientists with the opportunity to develop their research skills and competencies.
The PD Fellow will, while working in conjunction with senior research staff, will gain insight and experience into a variety of areas including the processes of project management, the development of active collaboration with relevant national and international research communities, publishing in peer-reviewed academic journals, the development of communication skills, leadership and management skills, overall career development, with possible experience in the mentorship of students.
Modules will be conducted under the supervision and direction of the Maeve Henchion and Aine Regan or other designated manager in conjunction with the Head of Department.
Job Objectives
Duties & Responsibilities specific to this project:
Support the implementation of engaged research initiatives at VistaMilk.

Carry out research to apply the multi-actor approach, co-design work, and public engagement to digital agriculture.

Support the development of a repository of impact case studies aligned to VistaMilk's Research Strategy, capturing and reporting on both quantitative and qualitative data that raise the profile of VistaMilk's research impact, both internally and externally.

Assist / educate researchers in engaged research approaches and methodologies, acting as role model, and encouraging staff to develop engaged research expertise. Develop related professional development programmes for staff as required.

Promote effective teamwork, attend coordination meetings with the VistaMilk leadership team, and compile information for and accurately complete VistaMilk project reports.

Contribute to Teagasc's wider engagement activities and contribute to the science communication committee.

The list of duties detailed above is not intended to be exclusive or restrictive and may be adjusted dependent on the dynamic and evolving nature of the role.
Additional Duties & Responsibilities:
To interpret research findings and prepare scientific and popular press publications.

To disseminate research findings to a variety of audiences as appropriate.

To assist Teagasc in meeting the commitments of the Quality Customer Service Charter and Action Plan.

To comply with all relevant Teagasc policies and procedures.

Fully co-operate with the provisions made for ensuring the health, safety and welfare of themselves, fellow staff and non-Teagasc staff and co-operate with management in enabling Teagasc to comply with legal obligations. This includes full compliance with the responsibilities outlined in the Safety Statement.

To actively participate in the Teagasc Post Doctoral Fellowship programme and review processes, and to undertake all Post Doctoral fellowship training and associated duties as agreed in the Training & Development Plan.

To take up additional duties as they may arise and be assigned by management.
Skills Required
This section outlines the qualifications, skills, knowledge and/or experience that the successful candidate would be required to demonstrate for successful discharge of the responsibilities of the post. Applications will be assessed on how well candidates satisfy these criteria.
Essential
PhD in a relevant discipline e.g. social science, behavioural science, engaged research, public engagement, science and technology studies, or similar.

Relevant research experience not to exceed 3 years' post-PhD.

Demonstrated research and technical expertise in engaged research, with experience in supporting research collaboration with external research stakeholders.

Evidence of research activity (publications, conference presentations, awards) and future scholarly output (working papers, research proposals etc).

Excellent project management, analytical, report writing and data analysis skills.

Excellent communication skills (oral, written, presentation) with an ability to enable effective knowledge and technology transfer.
Desirable
Knowledge of qualitative and/ or quantitative research methods applied in social/behavioural science.

Experience in multi-actor approach, participatory research, inter-disciplinary research.

Excellent understanding of research impact and related researcher supports.

Understanding of research strategy, environments, systems, policies, processes and culture.

A record of accomplishment in and experience of project delivery.

Excellent knowledge of the Irish and European engaged research policy and practice context.

Experience in implementing training programmes / courses / or modules.

Ability to be responsive and adaptive in line with the nature of the role. This includes the ability to work flexible hours and travel, as required.

Journal Publications and potential for publications in the area of engaged research.
Note: Alternative location(s) may be considered solely at the discretion of Teagasc management
Attachment:


PD1_I_471279b2-af31-44cb-80d7-699f35240e83.pdf

| | |
| --- | --- |
| Already Registered? Log in here | Join our Careers Portal + submit your application |