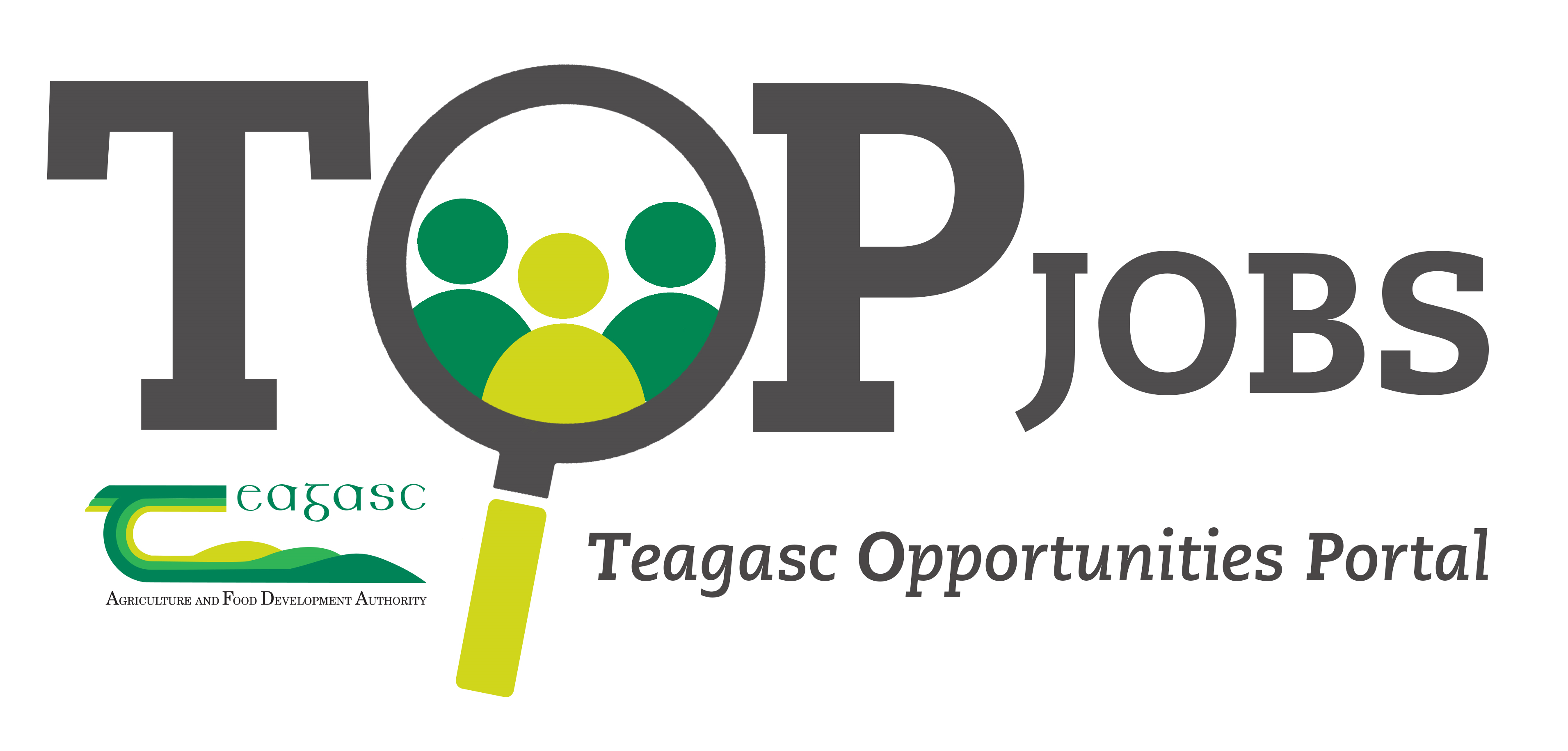 Business & Technology Drystock Advisor (Permanent)
Cork West Advisory Region, Teagasc, Advisory Office, Agricultural College, Clonakilty, Co Cork , P85 EK80

Salary: Agr Development Officer Grade I with a Salary Scale of €37,808 to €72,999
Advisory/Education
Permanent Full Time

Closing Date: 29/05/2023

Closing Time: 12:00
Job Summary
Duration:
Permanent . A panel may be formed from which future similar vacancies may be filled; such a panel will remain active for a maximum period of 12 months.
Basic Function
The development of assigned clients' farm business, through improved technical and financial efficiency and sustainable resource management.
Background
This vacancy is based in the Clonakility Local Advisory office, which is part of the The Cork West Region. This is a diverse geographic region; lowlands and mixed farming systems dominate the eastern half of the Region, while hills, mountains, peninsulas and islands are common landscape features in the west of the Region. It is renowned for its excellent food production. Cattle, sheep and mixed farming are the predominant enterprises with over 3,860 farmers involved.
For more information on this region, please click here.
Job Objectives
To develop and deliver an agreed enterprise business plan as part of an area based team.

To use a range of effective advisory methodologies including discussion group facilitation as part of an enterprise team to achieve technology transfer and sustainable client development.

To maintain a high profile for the Teagasc advisory service through activities, local regional and national events, publications and public relations.

To assist clients in the analysis & planning of clients' farm business.

To assist clients in the participation in EU and National Schemes including the new Basic Income Support for Sustainability scheme.

To maintain responsibility for own development and updating through active participation in PMDS organised role related training and the development of a personal development planner.

To assist management and administrative staff in achieving good governance and risk management through co-operation and adherence to administrative procedures and practices.

To assist Teagasc in meeting the commitments of the Quality Customer Service charter and action plan through adherence to best practice protocols.

Take responsibility for the marketing of services and contracts to clients consistent with the achievements of the area income targets.

Assist in the marketing and delivery of training programmes.

Liaison with relevant stakeholders in the industry and education sectors.

Fully co-operate with the provisions made for ensuring the health, safety and welfare of themselves, fellow staff and non-Teagasc staff and co-operate with management in enabling Teagasc to comply with legal obligations. This includes full compliance with the responsibilities outlined in the Safety Statement.

Any other duties as may be assigned from time to time.
* This job specification is intended as a guide to the general range of duties and is intended to be neither definitive nor restrictive. It will be reviewed from time to time with the post holder.
Skills Required
Essential

Desirable

Qualifications

At the time of applying, candidates must have;

A QQI Level 8 degree in Agricultural Science which includes the majority of the following modules completed within their degree;

Animal Husbandry, Crop Husbandry, Soils/Geology (soil science compulsory), Environment, Farm Financial Management, Biology, Chemistry (highly desirable), Maths, and Genetics.

Level 9 or 10 post graduate qualification

Experience carrying out similar agricultural advisory/education/training/facilitation roles

Knowledge/Skills

Candidates must show expert agriculture and environmental knowledge and demonstrate how they stay abreast of current best practices and research.

Candidates must be able to identify and shape the best practical applications of this knowledge in order to enhance the capabilities of farms & other enterprises.

Candidates must stay abreast of current concepts and use effective teaching and advisory methods to impart this knowledge to clients and students.

Candidates must act as an effective conduit to the latest thinking and methods that may give farmers a competitive edge or sustain their viability.

Candidates are expected to be competent in practical farming skills e.g. livestock husbandry skills, crop husbandry skills, tractor/machinery skills, fertiliser application skills etc.

Financial analysis and farm business planning

Familiarity with Teagasc financial management packages

Knowledge of QQI quality assurance procedures

Underway to obtaining a Certificate for European Consultants in Rural Areas (CECRA)

Behavioural Competencies

Excellent analysis, numeracy, problem solving skills and decision support abilities.

Work and project organisational skills which show pro-activity and drive.

Focus on quality customer service and standards.

Collaboration, team work (working with both technical and administration staff)
& leadership qualities/abilities.

Adopts an open-minded and flexible approach to work.

Excellent communication skills with an ability to teach and transfer knowledge.

Understands and appreciates the importance of continuous professional development.

Other

Advisers will be required to have their own transport in order to efficiently carry out the duties of the role. Travel and subsistence expenses will be payable at approved public service rates.

It is essential that the applicants Agriculture Science degree qualification is eligible for FAS registration.
Note: The 'essential' qualifications, knowledge, skills and behavioural competencies outlined above are 'must-have' which will be used in the selection process.
Note: Alternative location(s) may be considered solely at the discretion of Teagasc management.
Attachment:


ADO_G_5a3a01b8-c4ca-469d-8e50-8f968f110b09.pdf

| | |
| --- | --- |
| Already Registered? Log in here | Join our Careers Portal + submit your application |